We have been discussing about Opening Range to Determine Low Volatile and Choppy days in the last blog. I received lots of positive chats and watsapp / fb messages from traders who benefited from that concept. for traders who missed my previous price action blog can click the link below.
http://www.technicaltrader615.com/price-action/how-to-identify-low-volatile-and-choppy-days
Today We are going to look at the next aspect. Markets has to be Divided into 3 range zones.
1) Opening Range
2) Mid Range
3) Closing Range
All the Games, plays if we can divide into these zone and backtest you will see your results improve drastically based on which range zone the strategy occurred. The same strategy has different clustered results on the Zones.
Lets see the Closing range strategy.
Closing Range Strategy can be used for BTST /STBT . We would be taking advantage of last minute bulk orders which hits the market. Look for strength in the last hour ,If there is strength of orders in the last hour, there is a high probability that prices would gap up or down on the side of the strength and continue the Run next day .
Look at the Example below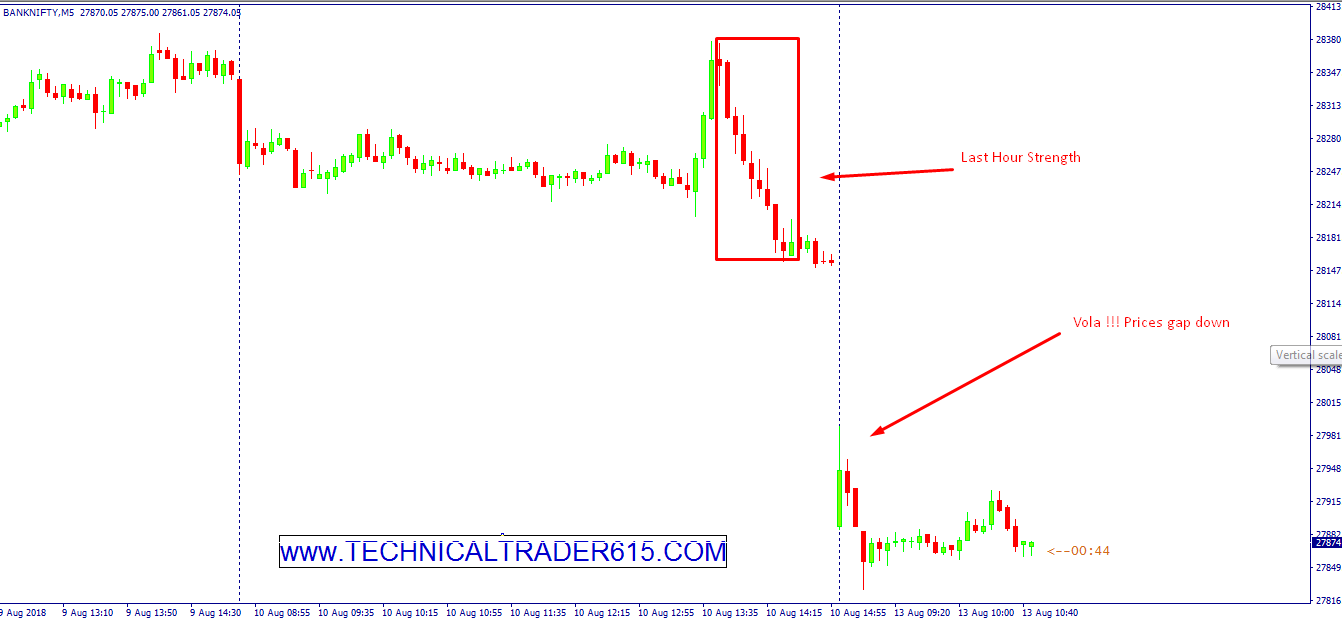 When I backtested it could be 12 to 20 candles which can be taken into consideration using the 5 min time frame. By strength i mean 5 to 6 continous candle in the last hour. You can see more examples attached below. All these happened in the last 2 weeks in Bank nifty, you can apply this in your favourite stock too.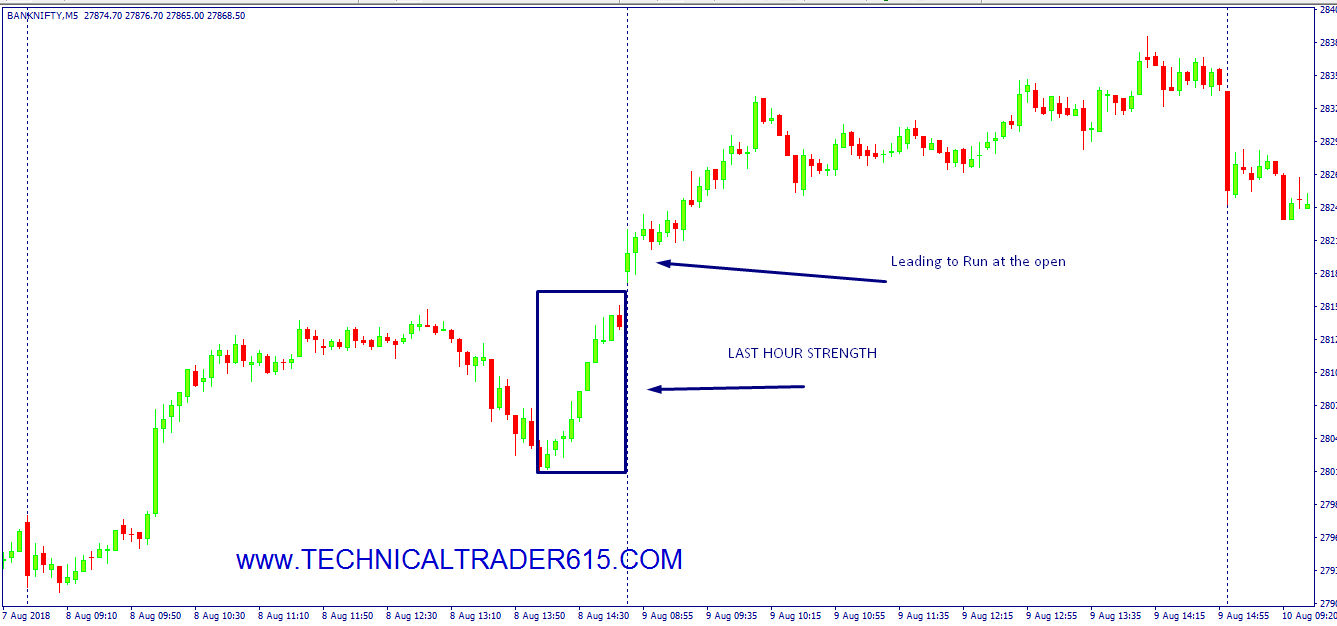 You can see we dont use Volume also in price action trading. All are Backtested. Trading is actually very simple without indicators, RSI, DIvergence Etc; Etc; Applying Indicators is not a wise choice when you can see and trade price directly.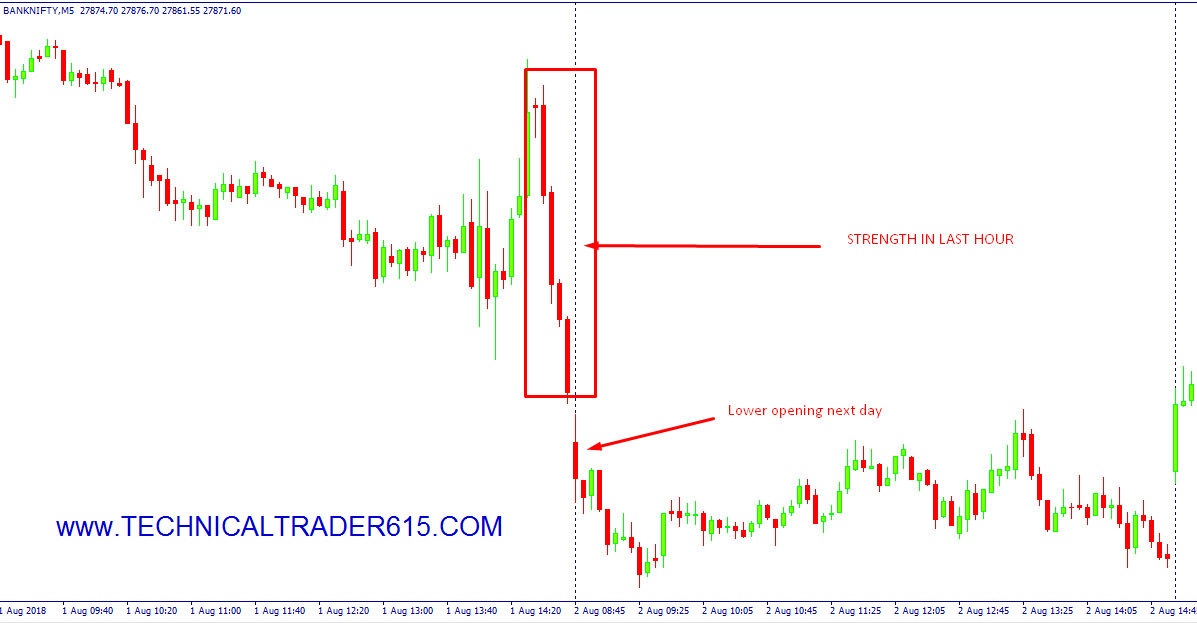 I teach Advanced price action strategies in my one to one Price Action course. All are result oriented approach. You can call , watsapp me at 7373339777 or at 8508777733.
Its a online one to one course, Mainly for traders who want to take Trading as a Full time Career.
Happy learning and Trading.....
Cheers !!!
Your email address will not be published. Required fields are marked *