Lot of Our Algo Clients faced confusion today due to the reduction in Leverage. I would like to explain how to take it forward from here.
Our algo takes about 6 trades everyday during the market open. 6 trades is the measure as we let the probability work in favour of us. We cant take 1 or 2 trade and judge the result. So 6 trades as per the multiple simulations we have done.
Now when we do 6 trades there is a Leverage issue. Below is the list of stocks which the Alpha Program generated for trading today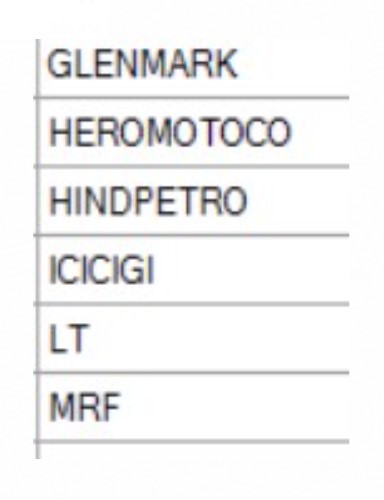 A client who did with 6 lac capital and Risked 4000 per trade got the following Result. No leverage issue for him. The Algo closed Positively with 3160 Rs giving a Risk Reward of 0.79 R for today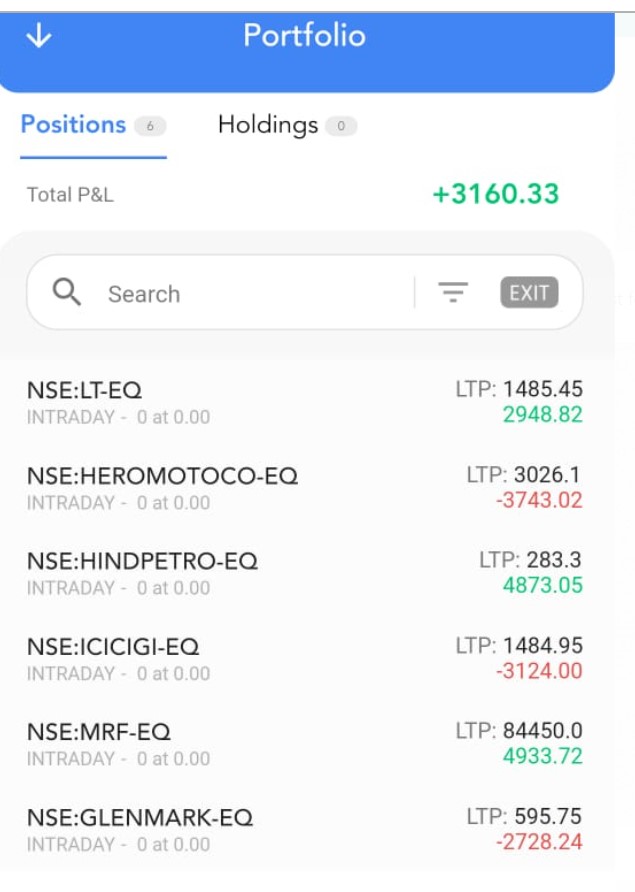 But the Client who used additional leverage to trade today could not execute all orders due to margin issues. Capital deployed was 4 lac and risk was 5000 per trade. The same algo lost -6393 for this client as two major winners LT and MRF didnt execute due to margin issues. This is a good example of probability as well as 3 winners and 3 loosers today. Since 2 missed trades and that happened to be winners the client account got negative despite Algo being a profitable day

The rejection log from broker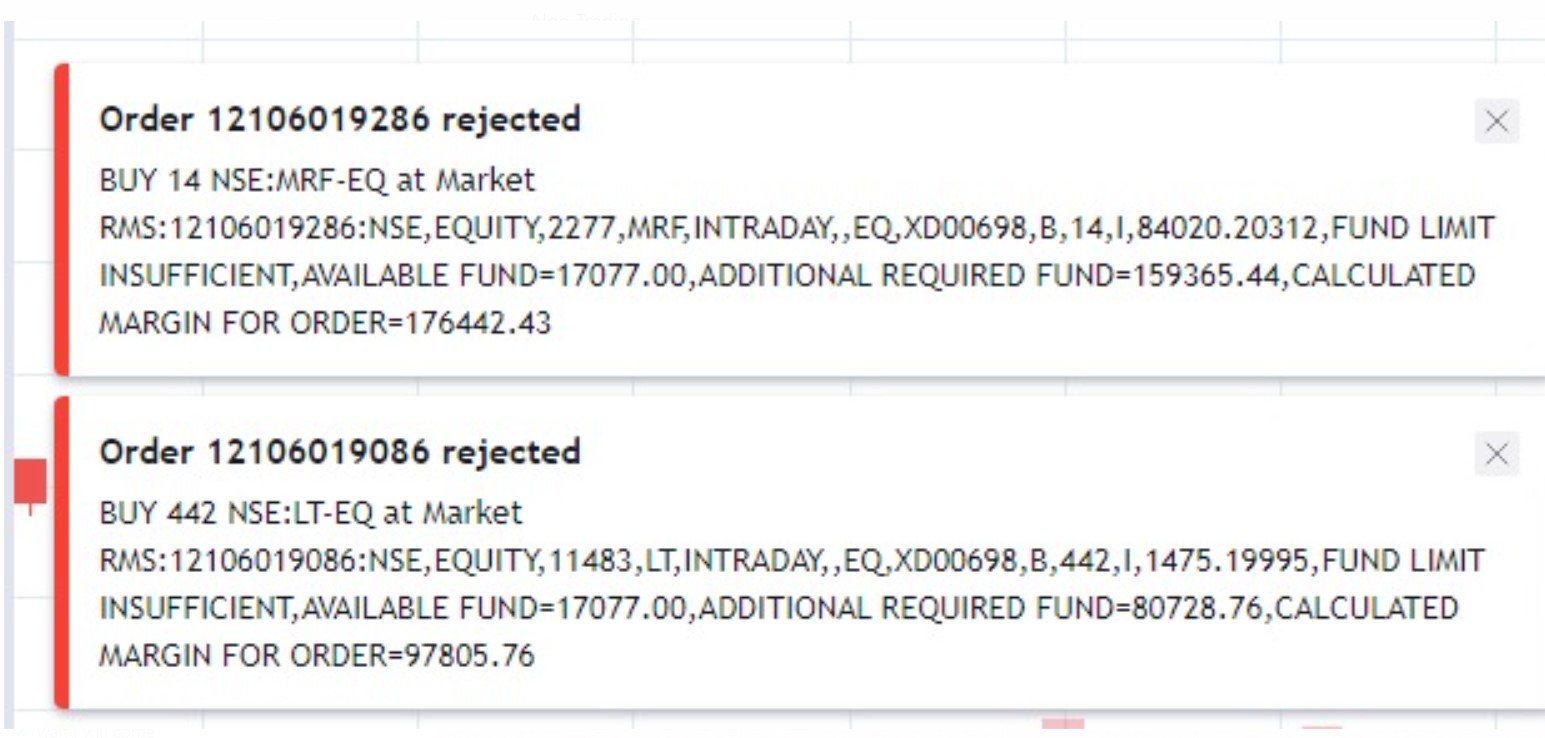 How to take it forward ?
we worked out, if we set the Risk per trade to 0.6% of the capital there would not be any margin issues. However we can have additional buffer placed in the account ( 10,000 to 20,000 )
Now there are some clients who wanted x money for example 50,000 rs as passive income , they have no choice rather increasing capital and risk 0.6% of it to match your objective. For any doubts please feel free to call /whatsapp at 7373339777
Enjoy Trading the markets .
Cheers !!!
Bharath Sankar.J
Your email address will not be published. Required fields are marked *