All stocks go in phases of Expansion and Contraction.This is Very Important for any trader, As period of choppiness is followed by periods of trends and vice versa. A simple thumb rule i use in price action is to check if candles are overlapping or not. Too much over lap and narrow Daily range it means those phases should be avoided. You can see an example of Bank nifty EOD below.
The area marked in Rectangle Overlap more than 80% indicating choppy condition ahead , the Area marked in blue did not overlap. So you know which is good phase to trade and the area in Brown is moderate or neutral markets which can also be traded. If you do this exercise to the stocks in your watchlist you can increase your setup accuracy. Keep it simple.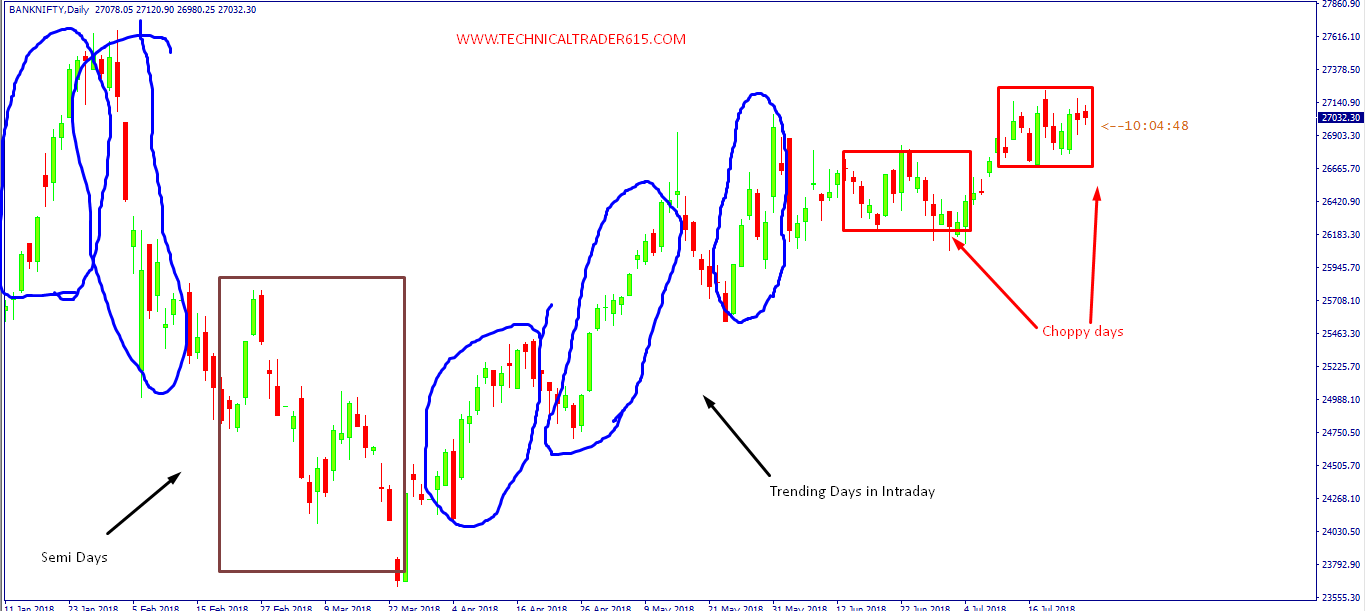 The Good news is after Zero Zone or ultimate overlap you will get a fantastic breakout leading to next Blue Phase. Wait for the Kill.
for more articles on price action do click http://www.technicaltrader615.com/price-action/technical-chart-analysis, Do follow my facebook page too.
https://www.facebook.com/technicaltrader615/
Happy Learning and Trading !!!
Cheers !!!
For any queries call /watsapp 7373339777 or 8508777733
Your email address will not be published. Required fields are marked *