Inside Outside Combo:
This is a very interesting 2 Bar Pattern which can be used to take Trade Entries. We use the power of Inside bar and outside bar to execute this.
Firstly we need to know what is an Inside Bar. If the current bars high and low is within previous bars high and low we call the current bar as an Inside bar
Similarly for an Outside bar, we need the current bars high and low to be beyond the boundary of previous bar high and low . Look to the example Below
Examples: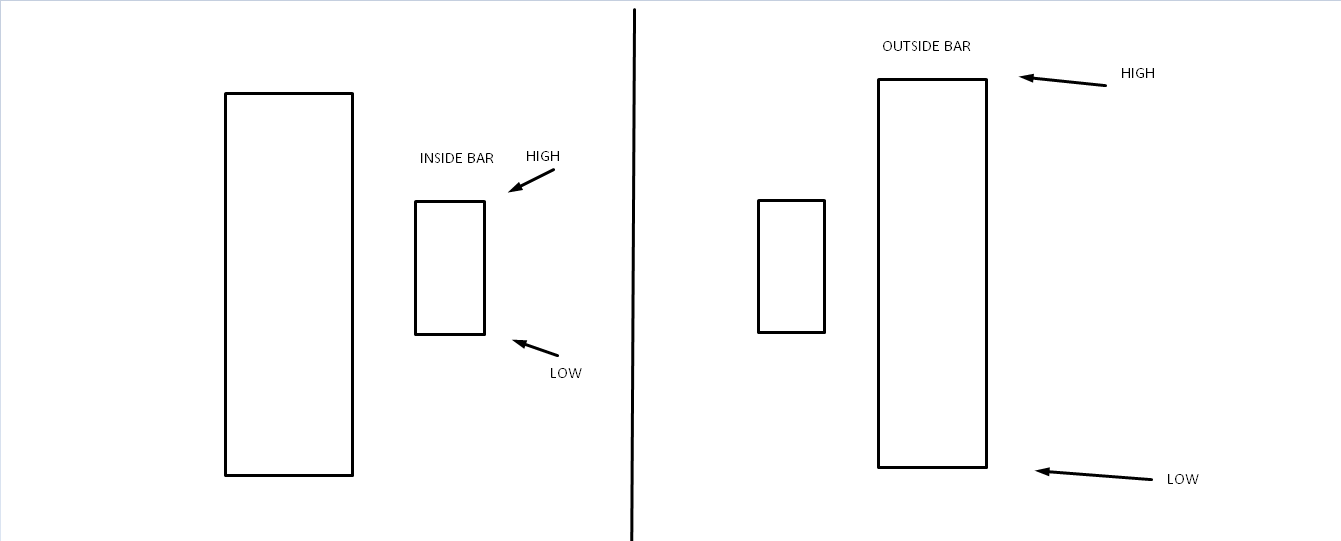 When this happens with a combo that sets an Explosive move. Inside bars are generally trend trading patterns and outside bars are direction confirming patterns based on closed direction.
Inside outside combo Pattern:
In an IO ( Inside outside) pattern we need an inside bar setup, followed by an outside bar setup. Example is shown below.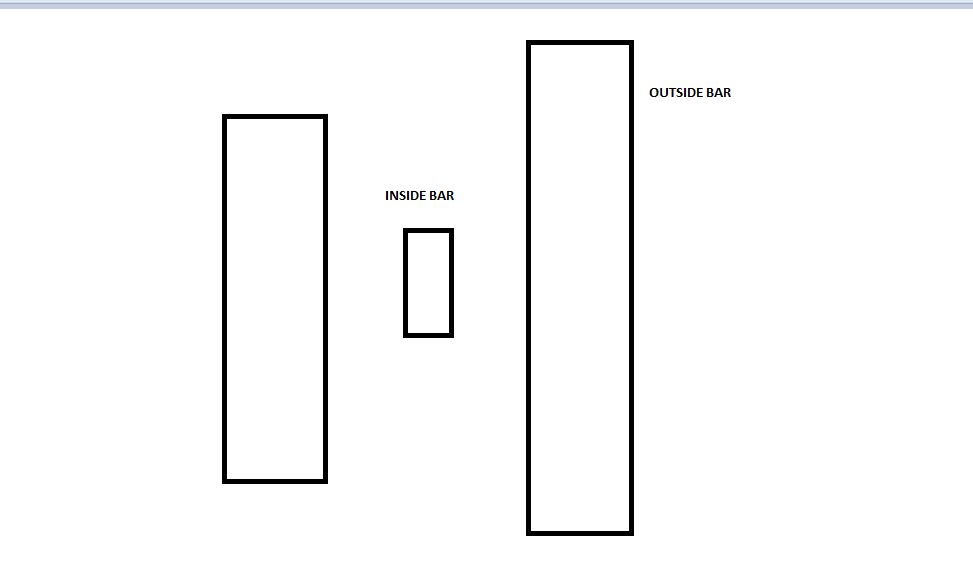 The trade is placed as a stop order on respective outside bar levels based on the Context direction. If in a trending market we take in the direction of trend and if we get an IO pattern near resistance or support we take this as a reversal pattern. In case of resistance we look to sell below the low of the outside bar. Incase of support we look to go long above the high of the outside bar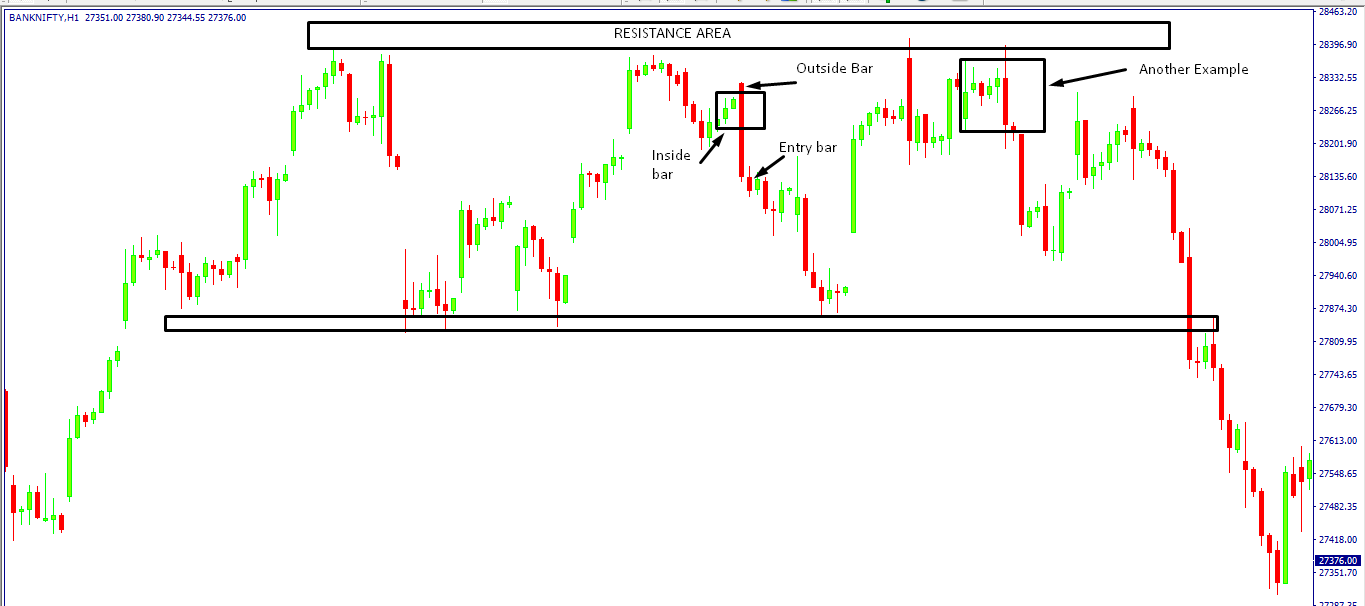 If we look in the above example we can see clear IO pattern @ a resistance point. The stop loss will be the other side of the OB. IB is generally a compression or a pause at a major junction , when that is confirmed with directional OB the entry is beautiful. Now dont go in search of this pattern, if it happens and you find it, you can understand that it has a higher probability of winning.
I teach one to one trading course based on pure price action without any indicators etc; If you are interested feel free to get in touch at 7373339777 or 8508777733 (watsapp or call ) for more details.
Happy Learning and Trading...
Cheers !!!
Your email address will not be published. Required fields are marked *