An important and yet most ignored parameter in technical analysis is the FOLLOW THRU Candle. In Price Action we focus more on follow thrus. Follow thru means a second move in the direction of the trade after the entry Candle. The Candle which confirmed the trade is the Signal candle. The Candle which a trader user to enter is the entry candle, the candle after the entry candle is the follow thru candle. The Chances of a trade success is determined by the follow thru candle. (There are some cases where we get a late follow thru, we will limit the learning to the addressed topic now)
Bank nifty was in a trading range for about a month, and finally it gave a breakout today. This is 30 min chart. The Breakout bar is the Big candle marked in the example below. But whats alarming is the lack of follow thru after such a big bar. This clearly says that the momentum is weak on the break.However tomorows opening will give the clue to the next move.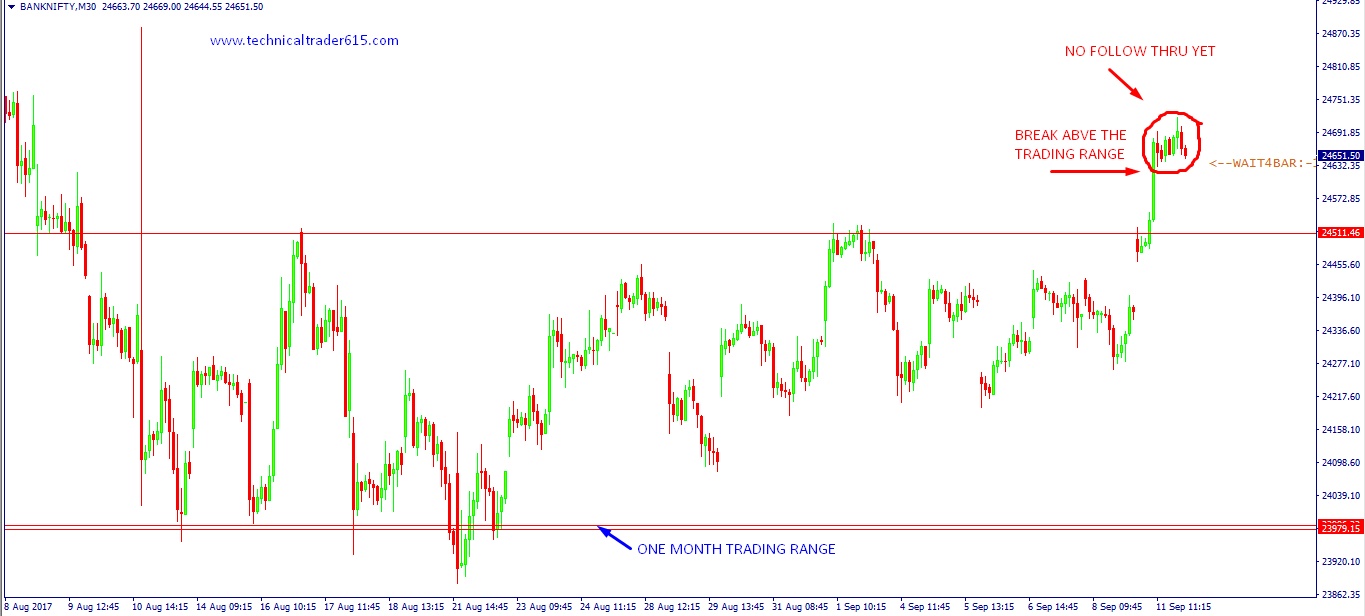 There are many Price Action Articles for you to read below
http://www.technicaltrader615.com/price-action/technical-chart-analysis
Do let me know for any queries 7373339777
Happy Reading Price Action !!!
Your email address will not be published. Required fields are marked *