How to trade Exhaustion Bars ?
Exhaustion bars are more than average size or very huge bar which comes late in a Trend. In a Bull condition if we get a Bull Exhaustion Bar, it signifies that the last Buyer who wanted to buy have bought into and no new buyers are left to push prices forward
The Sellers knew there are lot of trapped new buyers and the Trend is pretty Matured, this is where counter trend traders set in
An Example of How a Bull Exhaustion and bear Exhaustion looks like is show below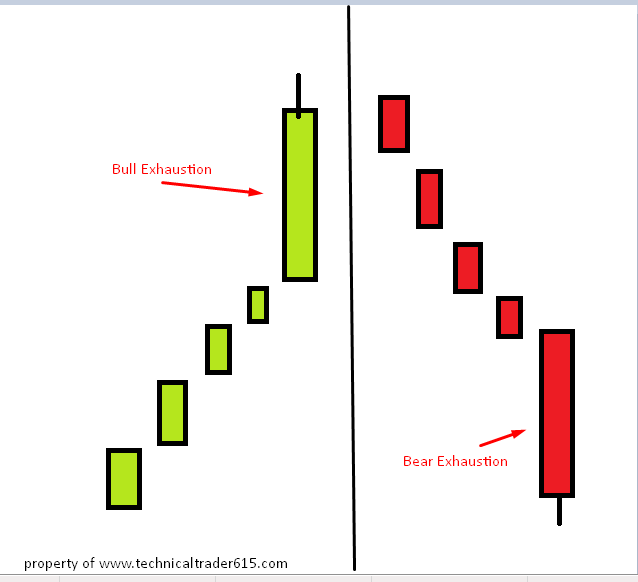 The Exhuastion concept works across all time frames according to the Trend size in that time frames. The Conditions required are:
Prior Extended Trend

Huge Bar at the last

Extended Volatility ( with Tails or without tails doesn't really matter)
The Trade is taken when prices take the low of the bull exhaustion bar and high in case of bear exhaustion bar
The example below will help you understand better.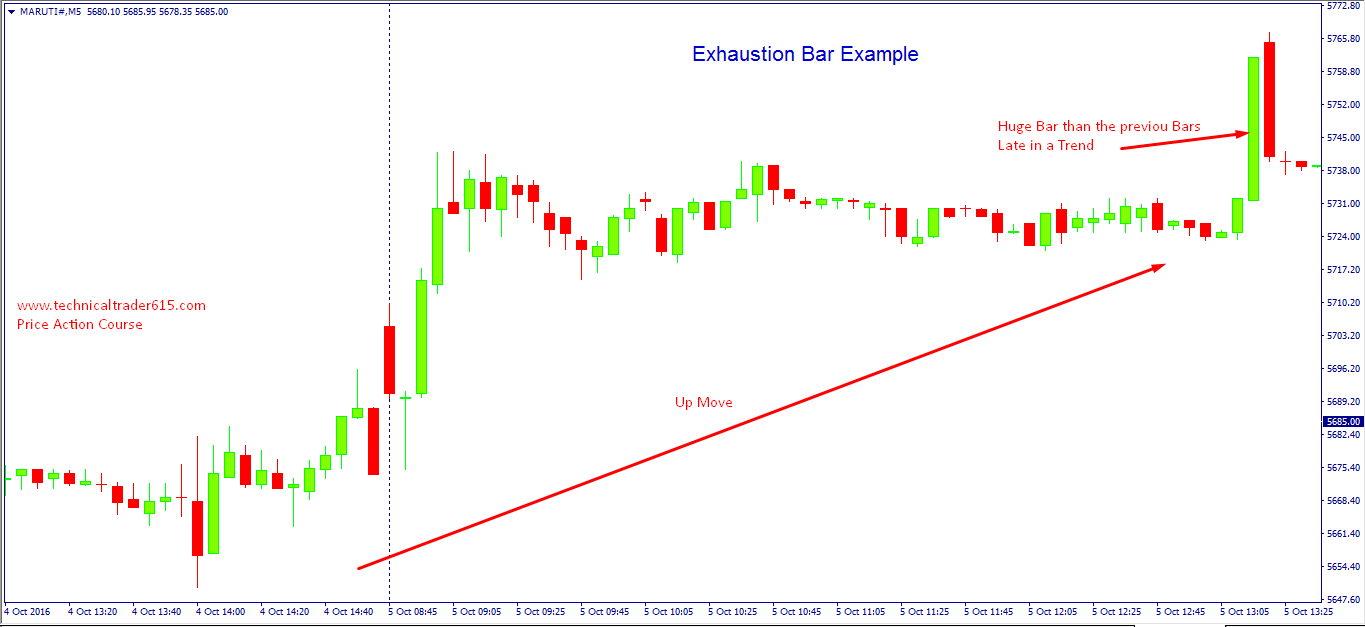 This is maruti 5 min chart, We have all conditions like listed above and the Entry is below the low of the Big Bull Bar.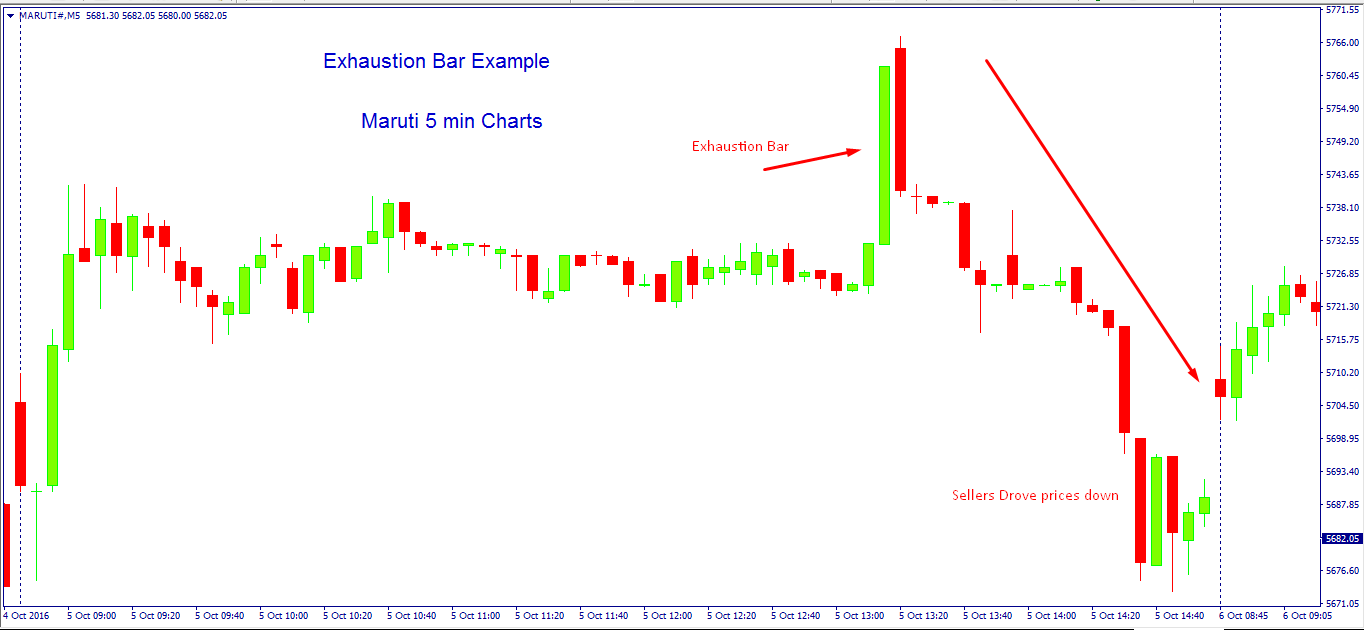 One more example from my favourite Stock: Jubliant food : Daily Chart Time Frame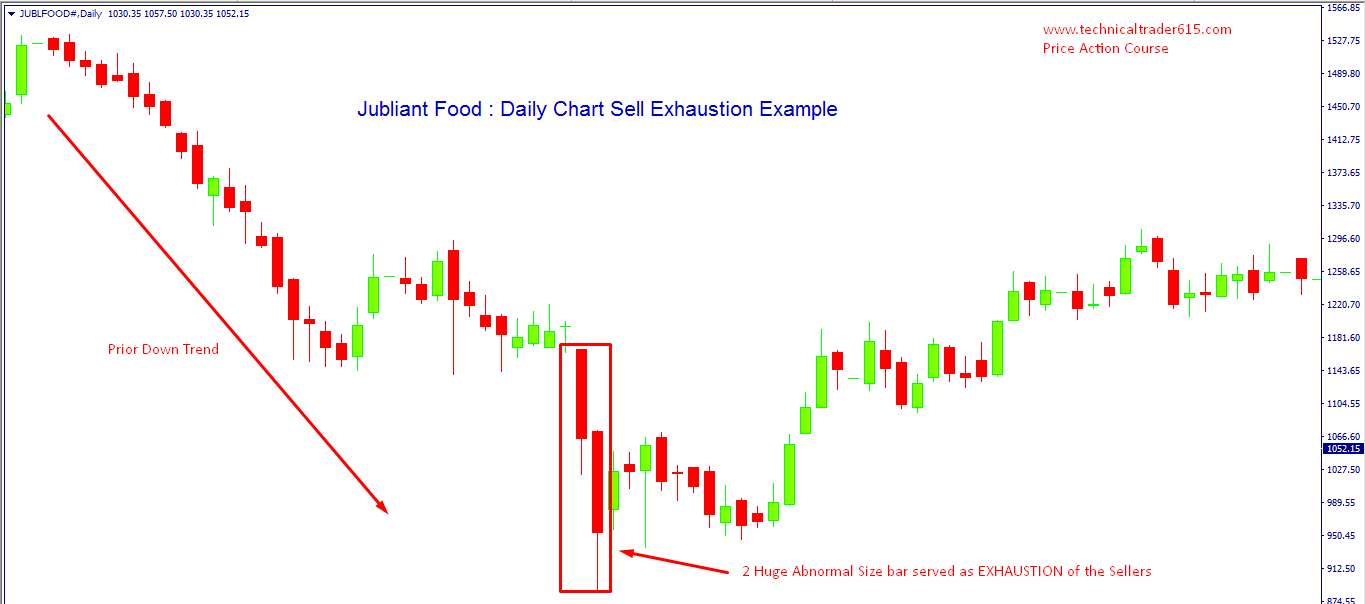 One Live Example : 1 hour time frame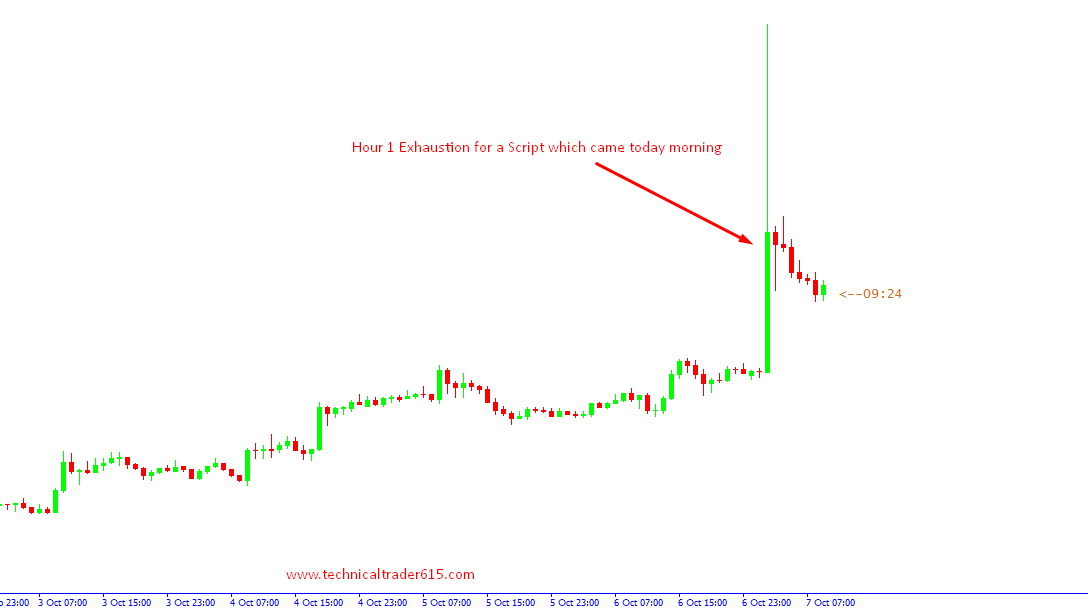 The above explanations are from my basic price action course, I take one to one Advanced Price Action course. if you are interested kindly get in touch thru watsapp or you can call me at 7373339777 or at 8508777733
** Price action is not patterns (HS or dble top) nor the much misconceived Pin bar. Price action is a whole different world. please use the contact page for any feedbacks. For Regular update on my posts kindly subscribe to the newsletter column in the home page.
Thanks a lot !!!
Happy Learning and Trading !!!
Cheers....
Your email address will not be published. Required fields are marked *