Market goes thru continous phase of Expansion and contraction. Contraction means sideways or narrow price movement days.Expansion means Breakout or Single sided movement days. If you observe price Action you can start to Note it.
After every Expansion, Market will soon contract and after every contraction a Big Expansion comes.
How can we use this information?
Let's say you are a Trend trader and have a new trend following system. The Best time to start the system is after narrow range movements. As starting a trend following system in narrow ranges most likely will lead to hug drawdowns or in some case irreperable damage. similarly for mean reversion traders the best time to start is after sufficient expansion has taken place.
In the Example below I have marked Expansion and Sideways days. Arrows indicate Big days or single sided days and rectangle denotes narrow days. Scroll below the picture to read more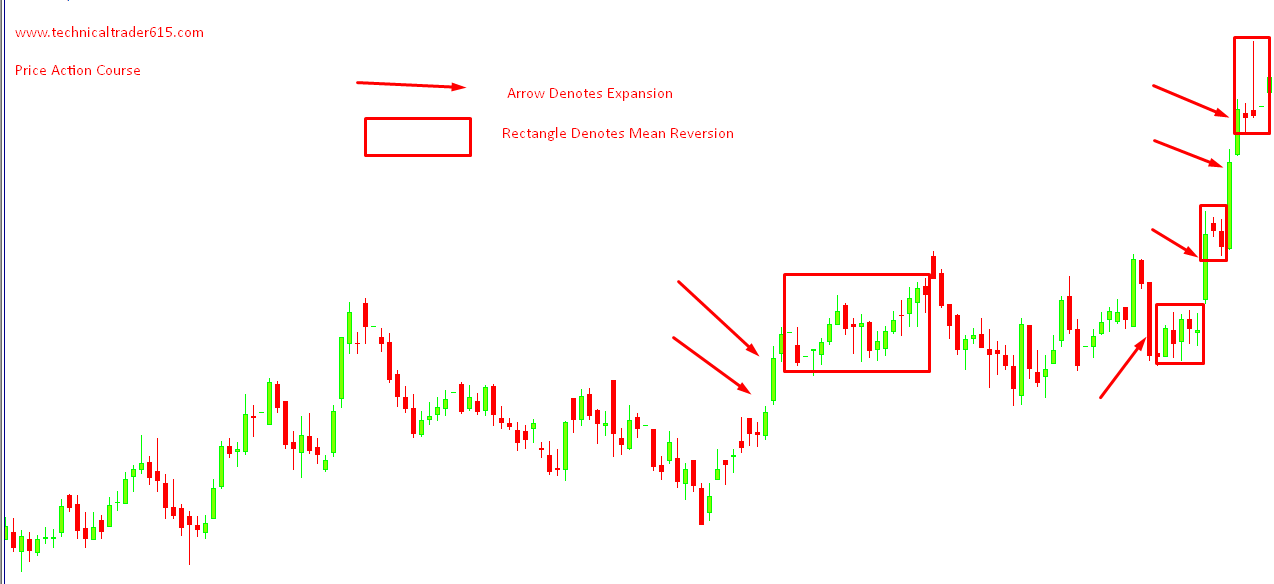 You can see afte arrows we had couple of narrow range days, it could be Dojis to mid size candles followed by Breakout days. This functions best in daily charts.
Likewise we can keep marking the entire chart, i restricted marking to right half. Observe the left half of chart and you can see for yourself. I have written a blog on similar content on NR7.
http://www.technicaltrader615.com/price-action/how-to-anticipate-price-action-breakouts
There is much more to price action and I take one to one Advanced Price Action course. Incase you are interested kindly watsapp or call me @ 7373339777
Cheers!!
Happy Learning and Trading !!!
Your email address will not be published. Required fields are marked *