There are simple price action based insights which can help determine a trader as to what kind of day it is going to be. Once you are aware as to what kind of day market is going to generate today its easy to Get in and out of trades effortlessly as you are mentally prepared. Have you observed certain days during intraday prices starts moving in one direction from the open and suddenly it stops and reverse into the opposite direction?
See the Below picture prices opened and started moving up , suddenly it stopped and reversed to the same Extend. The second bar was a good bull bar in the up move , it was encountered by a good red bar ( bar no 10) during the stop and reverse down move , this creates confusion amongst computer algos and other traders as both side prices moved equal extend with big bars. The natural progression for that kind of price action is to convert into Trading range day where prices take the top as resistance and bottom as support zones.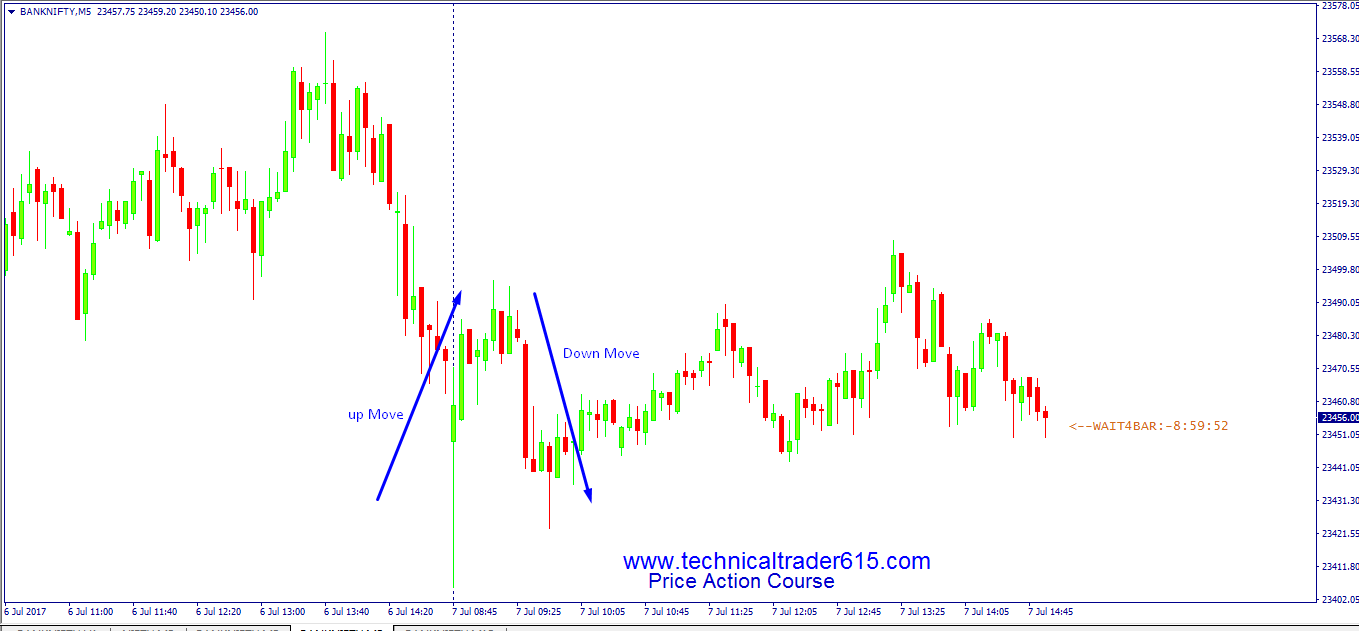 This is a wonderful piece of information as thru price action If you know it's a sideways day all you have to do is extend the range where upmove halted and extend the range where downmove halted and trade like a trading range day. Means you would Buy Support and sell resistance.
See the example below where we could buy support and sell resistance with ease.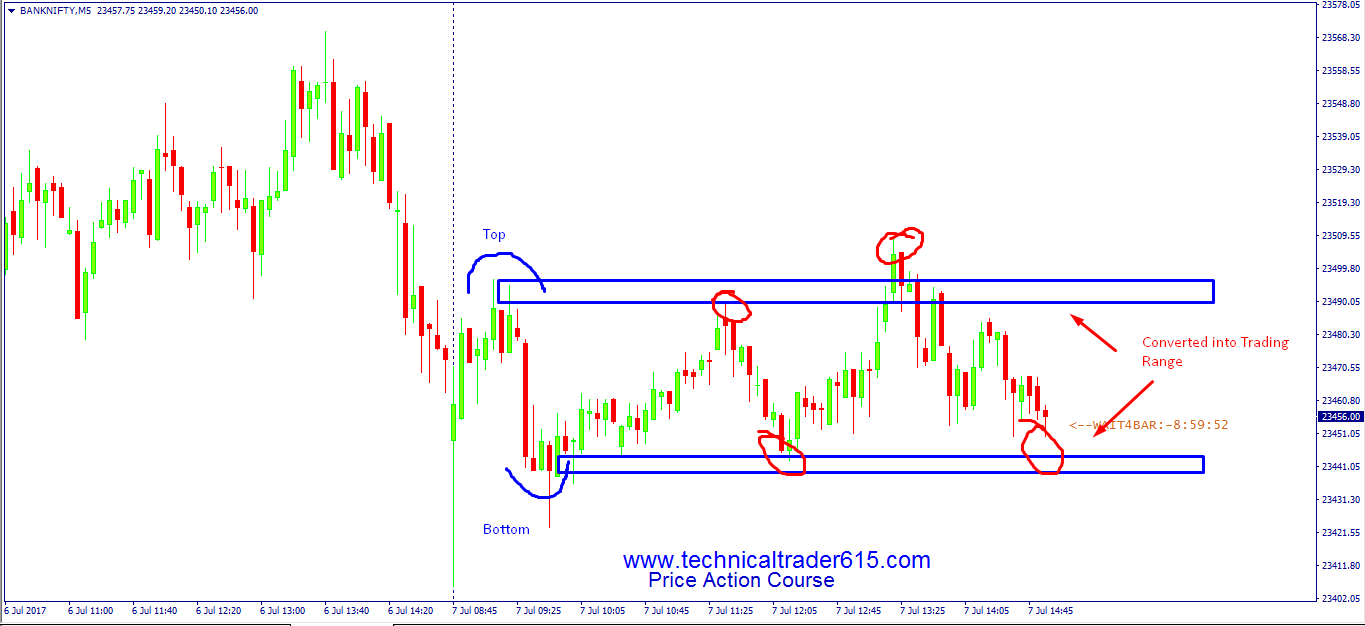 No indicators can give you this EDGE except Price action reading. EDGE is what is required to trade Efficiently. I take one to one Advanced price action Course in detail. If you are interested do call/watsapp at 7373339777 / 8508777733 and do post your comments below ...
Happy Learning and Trading...
Cheers !!!
Your email address will not be published. Required fields are marked *