When markets are closing higher and higher most traders would want to short it, as they feel if they short at highs and market reverses, then the trader would have got a good trade with small stop loss and the trader would have got BIG Money,but in reality, When trading against a major trend they get crushed. We saw this in the recent Up move in Index. Many traders tried to short at new highs and got stopped out.
Now using price Action there is a strategy to trade this continuous up days or down days. The Idea is to look for consecutive up days or down days against a major trend and take when it ends.
for example look at the image below for Bull Entries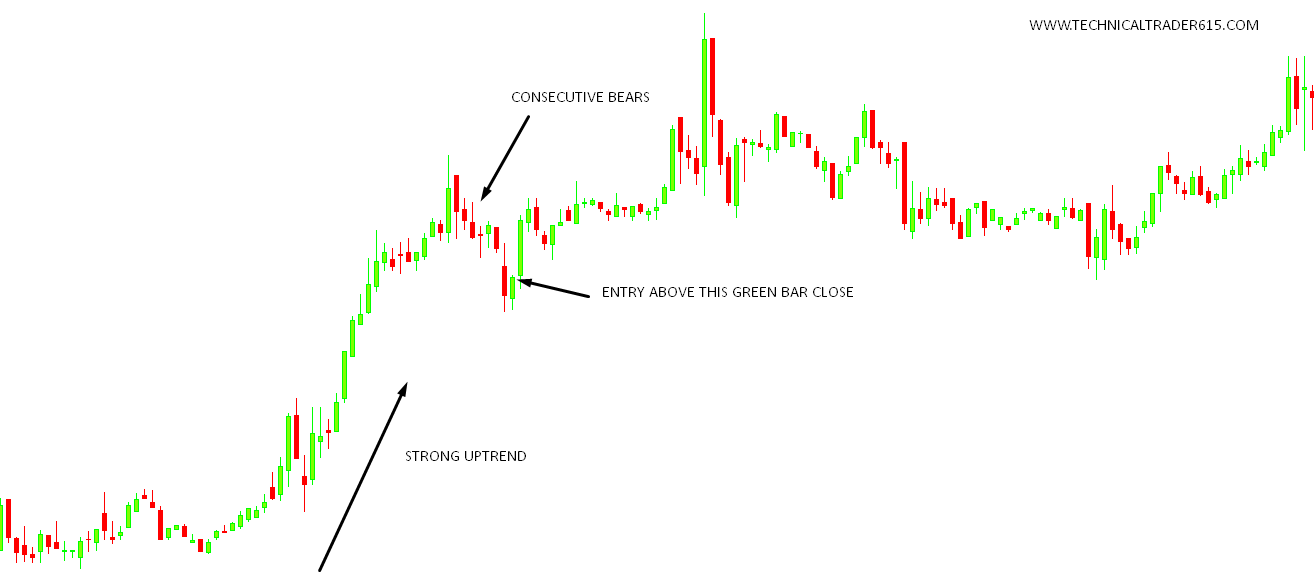 You can see the Primary trend was up in this current time frame, Now against this primary uptrend we got series of red candles , The trade is to wait for a good green candle close and buy when prices trade above the green candle. The only condition is the counter trend move should not cut prior swing lows for a buy trade and vice versa. The Entry bar should be a good trend bar which flushes out the counter trend traders.
The below example is for bear Entries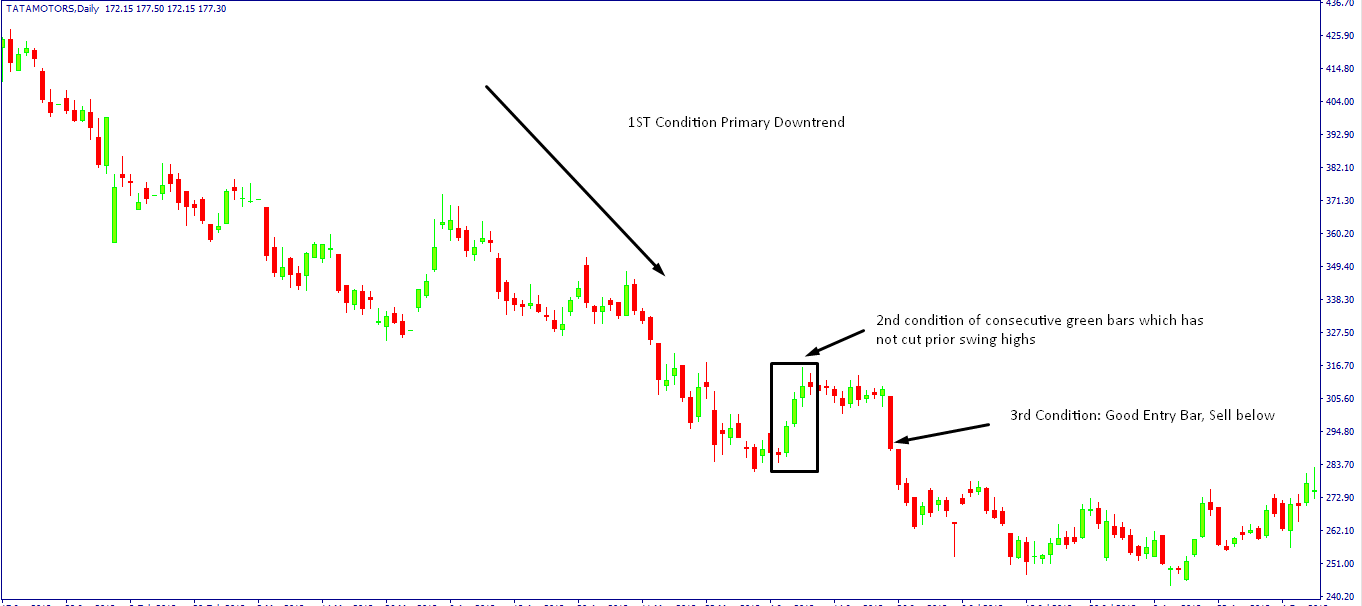 The Above example has all the 3 conditions:
1) Primary trend is down
2) Counter trend with continous green bars which did not reach prior swing highs
3) Good Red Candle ( in this above case the big bar came late)
4) Risk reward is 1:2 minimum
5) Trial swing highs
In the same above example you can see one more entries like this, Lets see if u can spot and comment under facebook comment section
I teach simple price action strategy without any indicators one to one via teamviewer or anydesk, 8 sessions each 45 mins to 1 hour compromising application oriented strategies. Enroll to learn and trade together. for more details call / watsapp at 7373339777 or 8508777733
You can Like My facebookpage or follow on twitter too https://twitter.com/techtrader615
Happy Learning and trading ...
Cheers !!!
Your email address will not be published. Required fields are marked *