Day Traders need Volatility to make money, Last article we saw how low volatile and choppy days can be avoided in Bank Nifty. I trade Bank nifty as there is decent Average Volatility to get in and out Smoothly. To understand the performance of any system we need to first Draw an Equity Curve.
I started this Live equity curve drawing in Bank Nifty based on Price Action Strategy from June 8th 2018 and have done 70 trades till yesterday 21st Aug 2018. You can Draw Equity curve in excel Sheet also.
Equity Curve is when you Log in the net Points after deducting Brokerage and slippage per lot. This is very important to track the performance of any system you use. You can see not everyday was updays and there was drawdowns also and In the middle of the below chart you can see for approx 20 trades the account couldn't positively move upside, But in long term the system wins Eventually and is profitable. There is No JACKPOT or SURE SHOT call in trading. Succesful trading is a long term process.
The details of the trades are given below.
The Equity Curve is Drawn for 1 lot of Bank nifty over the last 70 trades in approx 2 and a half months. Each Dot represents Net profit per lot.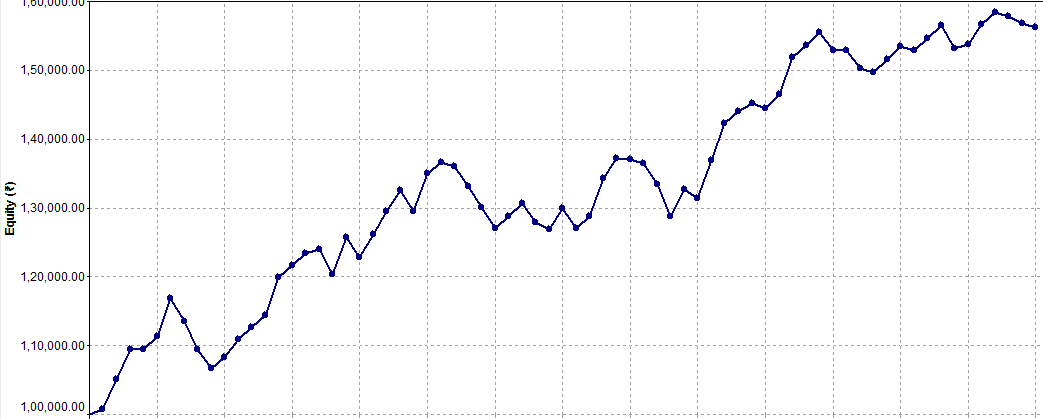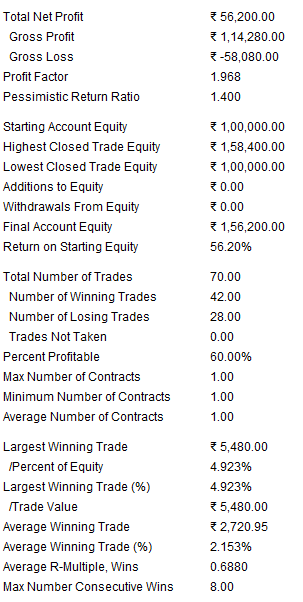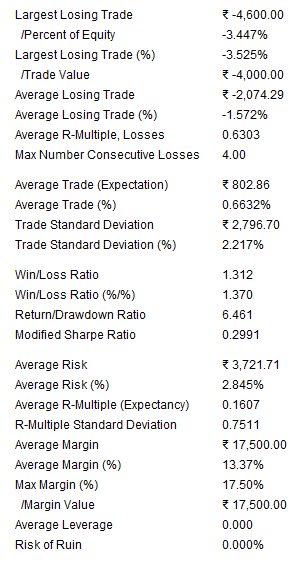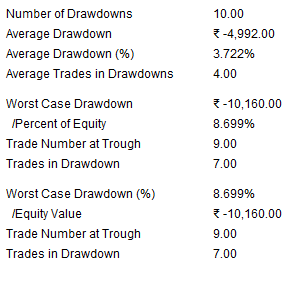 I am teaching this Exclusive Bank Nifty Trading System with 8 classes online , One to one , Each Classes will be 45 mins to 1 hour. After the classes i will share BankNifty trades thru watsapp Live so you can trade with me for 3 months and generate same Equtity Curve togerther for every lot of Banks. The charges for course and live trades are 30,000.This includes Advanced Price Action strategies also. If you are interested you can click pricing page and Enroll for the Training. While General Price Action Course is Available for 15,500 Rs for stocks and commodities. But only live guidance will be provided ( 6 months).
For more Details or Queries you can contact 7373339777 or 8508777733.
Happy Learning and Trading !!!!!!
Cheers !!!
Your email address will not be published. Required fields are marked *