We have earlier discussed about the Opening Bar Strategy to identify the potential Intra day Direction of the Market. whenever the opening bar is a Huge Volatile Bar its called a one Bar Trading range. Until prices cross this one bar trading range , No analysis should be done. As Analyzing and trying to trade within this one bar range might harm the trading account. While range trading is profitable this one bar range trade should be avoided.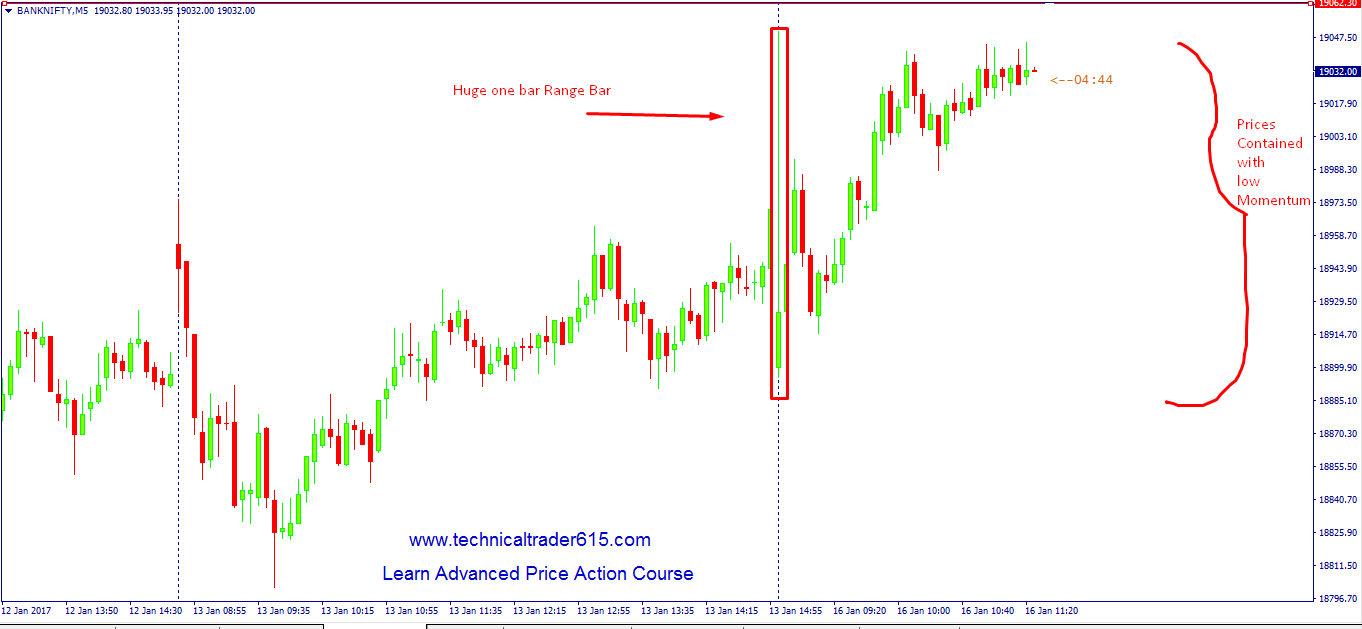 It takes the first 5 to 10 mins to decide on the market direction of the day using Price action. Not only that the first 5 to 10 mins can tell us if that day is tradeable or not. Trading on good days and avoiding bad days is the core of price action.
I teach Advanced Price action course without patterns, Indicators etc; using only Raw Charts giving more clarity and Perception to trade.
for more details call / watsapp @ 7373339777
Happy Learning And Trading...
Cheers !!!
Your email address will not be published. Required fields are marked *